Moody's Upgrades India's Bond and Currency Ratings for First Time Since 2004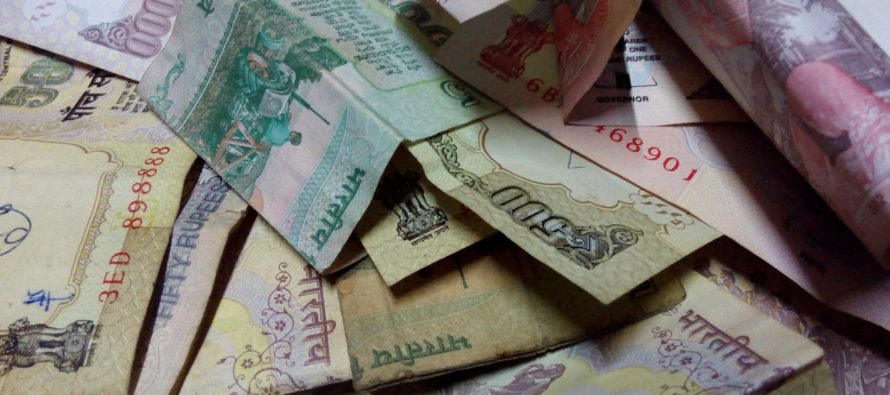 Upgrades will enhance the prospects of India, its markets and domestic businesses
In a long anticipated move, Moody's Investors Service, the global credit rating agency, raised India's sovereign rating for the first time in 13 years on November 16, setting the stage for a rally in Indian stocks, bonds and the rupee.
"This move represents a vote of confidence in the Indian economy, as well as the reform initiatives of the Modi government," said Bhim D. Asdhir, President & CEO of Excel Funds Management Inc. "It comes at a time when business confidence in India is already at an all-time high and will further enhance the prospects of India, its markets and businesses to the benefit of investors."
Incidentally, investors in Excel Funds are well positioned to benefit from a potential rally in the markets. Excel offers Canadians direct access to the full spectrum of the Indian market, including publicly-traded stocks and fixed-income securities through the Excel India Fund, the largest and longest-running India-focused mutual fund in Canada, the Excel New India Leaders Fund, and the Excel India Balanced Fund.
Each fund has a distinctive profile that matches the unique objectives of investors seeking to benefit from growth in different segments of the market. The Excel India Fund focuses on the broad equity market; the Excel India Balanced Fund on a diversified portfolio of equities and investment grade fixed income securities; and Excel New India Leaders Fund on companies that are emerging as leaders in their respective operating space.
Moody announced upgrades to the Government of India's local and foreign currency issuer ratings to Baa2 from Baa3 and changed the outlook on the rating to stable from positive.
The rating agency also upgraded India's local currency senior unsecured rating to Baa2 from Baa3 and its short-term local currency rating to P-2 from P-3.
In addition, it also raised India's long-term foreign-currency bond ceiling to Baa1 from Baa2, and the long-term foreign-currency bank deposit ceiling to Baa2 from Baa3. The short-term foreign-currency bond ceiling remains unchanged at P-2, and the short-term foreign-currency bank deposit ceiling has been raised to P-2 from P-3. The long-term local currency deposit and bond ceilings remain unchanged at A1.
"The upgrade is positive for the Indian rupee as well as the fixed income markets," says Christine Tan, Chief Investment Officer and Portfolio Manager with Excel Investment Counsel Inc. "India will be able issue bonds at a lower rate, giving the Indian government more room to increase spending. As well, the cost of borrowing for businesses will fall."
"India's rating upgrade by Moody's reaffirmed the long-term positives of the reforms and measures initiated by the government in the last 3 years," stated Atul Penkar, Portfolio Manager with Birla Sun Life Asset Management Company Limited (Birla) and sub-advisor for Excel's three India-focused funds.
He added that "the move to Baa2, the highest for India, comes after India's last upgrade to Baa3 in 2004." He noted that the upgrade has been predicated on several factors, among them reforms and measures such as implementation of the Goods and Services Tax, demonetization, and an improved monetary policy framework.
Penkar said there is now greater confidence that these initiatives will lead to a stable to declining public debt path, further strengthening in India's institutional framework, and mitigation of Private Sector Bank risks which will likely be positive for growth.
He contends that since the announcement of 1Q GDP growth data, the global narrative had shifted from celebrating India's capacity for bold initiative to some critique of the implementation of these reforms and the negative transient effects. "The rating upgrade by Moody's and the bold announcement on state owned bank recapitalization, announced earlier, should help bring back the "Mojo" for India. The development should help alter the focus back towards medium/long term positives from short term transitory challenges."
According to the Moody's release, in spite of short-term uncertainties, the decision to upgrade India's ratings is underpinned by its' expectation that "continued progress on economic and institutional reforms will, over time, enhance India's high growth potential and its large and stable financing base for government debt, and will likely contribute to a gradual decline in the general government debt burden over the medium term."
Moody's believes "that the reforms put in place have reduced the risk of a sharp increase in debt, even in potential downside scenarios."
It recognizes that government efforts to reduce corruption, formalize economic activity and improve tax collection and administration, including through demonetization and the GST, should contribute to the further strengthening of India's institutions.
On the fiscal front, Moody's says that efforts to improve transparency and accountability are expected to enhance India's fiscal policy framework and strengthen policy credibility.
"Our investors stand to benefit from the potential growth in Indian securities resulting from the credit upgrade," says Asdhir.
Excel's funds are managed on-the-ground by Birla, one of India's largest asset management companies. By being on-the-ground, Birla has a unique perspective on the market and is positioned to take advantage of existing and emerging secular trends that are driven by domestic policy initiatives and developments; and to invest in companies that will benefit from these trends.
Dwarka Lakhan
Dwarka Lakhan is a pioneer in emerging markets journalism in Canada. His first emerging markets article, "Africa Joins Ranks of the Emerging," appeared in Investment Executive, Canada's leading newspaper for financial advisors, in September 1994. Since then he has written hundreds of articles on the full spectrum of emerging markets and has conducted more than two thousand interviews with emerging and frontier markets investment professionals.
---
Related Articles
In addition to increasing demand for air travel due to a rapidly growing population, other positive trends are setting the
China is forging new global connections and expanding trade and market access in many ways. The country does seem to
For the first time ever, the president of China was in attendance at the World Economic Forum Annual Meeting in